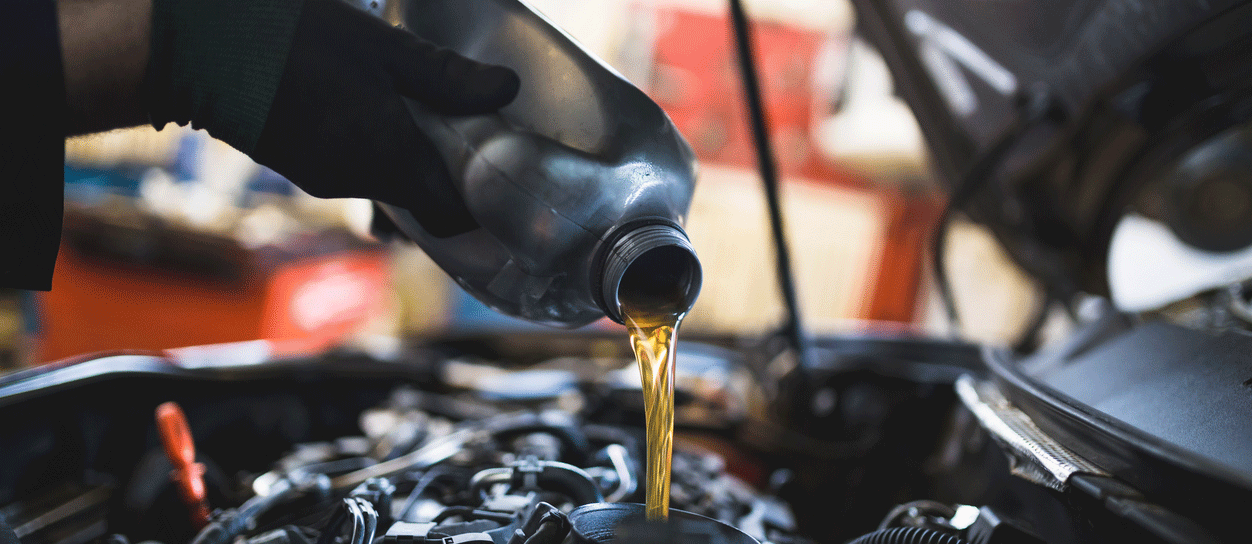 Oil Change Service in
Birmingham

,

AL

It's one of the easiest and most budget-friendly ways to keep your car running well and preserve its good health. We're talking oil changes - and they're more important than you may realize. When it's time for a routine oil change, don't stop by the first quick auto service chain you spot along the road. Instead, turn to the professional technicians at Med Center Mazda, where you can get in and out just as quickly, affordably, and conveniently as you would at one of those discount shops - with the added bonus of having your oil change service performed by experts who know everything there is to know about your vehicle.
The difference? Experts know the true value of high-quality motor oil, and the ways that a fresh supply works to safeguard your engine. They will change your oil, sure, but they can also spot any other potential problems or make recommendations for services that can help you avoid future problems.
Bottom line: Oil changes are vital, and getting them done regularly as recommended by your manufacturer can mean the difference between years and miles of trouble-free driving - or a costly engine issue that could have easily been prevented.
At Med Center Mazda, we keep our services priced low to encourage our valued customers to get their vehicles the attention they need. We even offer service specials on many of our most commonly requested services, so you can save money on top of our already-reasonable prices. And because we understand that time is money, we offer convenient service scheduling online so that you can fit auto service into your busy schedule.
Now what's stopping you?
Why Are Regular Oil Changes So Important?
If the engine is the heart of your car, the motor oil is the lifeblood. Its primary functions are to lubricate the engine and its components, filter out particles that can damage the engine, and act as a coolant for the engine.
So, if it's this important, why do so many drivers let oil changes slide? For one thing, there aren't likely to be any signs or symptoms when you're in need of an oil change - that is, until the damage is done and you have a much bigger and costlier problem on your hands. If you don't get your oil changed frequently enough, you run the risk of harming your engine - hardly a good trade-off for saving a tiny bit of time and money now.
Avoid the hassle of engine problems by taking care of the easy part today: Oil changes at Med Center Mazda are simple, in-and-out procedures that barely put a dent in your day or your wallet. Schedule a service appointment now and get back on top of those oil changes. Your car will thank you.
Get Your Oil Changed at
Med Center Mazda
You and your vehicle deserve the best, even when it comes to something as simple as an oil change. Drivers in and around Birmingham, and Hoover, AL, are just a stone's throw from the excellent service center at Med Center Mazda. Here, you can trust our expert technicians to perform oil changes, brake service, tire alignments, and more extensive repairs quickly and affordably - and without cutting any corners. We look forward to becoming your go-to automotive service center.