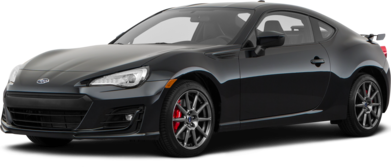 2020 MX-5 Miata vs 2020 BRZ
If you're interested in a sports car that offers true thrills behind the wheel, it's no shock that you're looking at the MX-5 Miata. Mazda is celebrated for the impressive performance found across their lineup, and the Miata goes the extra mile with honed sports car athleticism. Subaru also delights drivers with their BRZ, but which vehicle promises everything you're looking for in a sports car? Let's take a closer look to find out. 
Value
You don't have to pay a steep sum to enjoy exhilarating performance, because the Miata offers all its capabilities and style for a refreshingly approachable cost, and its starting price is considerably lower than the BRZ's. While both sports cars offer engaging performance, they differ in the overall driving experience. The Miata carves corners with incredible agility thanks to its compliant suspension, yet it also offers a smooth ride with balanced handling and easy cruising over rough roads. On the other hand, the BRZ is less suited to daily driving, as critics have found its suspension to be too stiff to clear bumps calmly. Even with its impressive engine under the hood, the Miata also maintains higher fuel efficiency in the city and on the highway than its competitor. 
Interior Quality
With so much emphasis on horsepower, the sports car class varies widely by interior quality. Fortunately, Mazda fans will be delighted to find that the maker's renowned style and quality are on full display in the Miata, with sporty design and upscale features all around. On the other hand, the BRZ opts for durability over comfort and displays an abundance of plastics and other hard surfaces. You can opt for available enhancements in either vehicle, including heated seating, and their bolstering allows you to remain in a confident driving position while you enjoy their brisk handling. The Miata is also a convertible, allowing you to enjoy the freedom of the open road with either a soft top or a retractable fastback hard top. The BRZ has no convertible functionality. 
Onboard Technology
You'll find a 7-inch touchscreen infotainment system in either model, and the Miata's user interface will make technology access a breeze. The Mazda Connect infotainment system offers user-friendly control with a combination of responsive touch inputs and physical knobs, and you can equip the sports car with smartphone connectivity, HD Radio, and more. The Subaru's infotainment system has been criticized as dated by some reviewers, and its touchscreen isn't always as prompt to respond to your directions. It also doesn't offer any available upgrades beyond its standard features. To protect you and others, the Miata comes standard with a rearview camera, lane departure warning, and other safety features. The BRZ comes with a rearview camera, but it offers no other safety systems. 
Find Your SUV at Med Center Mazda
If you can picture yourself in the Miata, let us make that dream a reality here at Med Center Mazda! Come see us whenever you would like to take this streamlined sports car for a test drive. We'll help you find the exact trim and features that you're looking for, and we'll also make financing straightforward and simple, so feel free to apply online whenever you're ready.