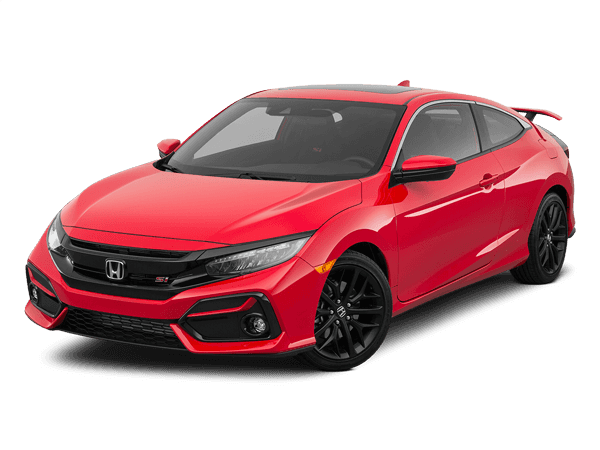 2020 Mazda3 vs. 2020 Civic
If you're in the market for a convenient car, the compact class offers an appealing combination of reliability and efficiency. The top competitors all build on those class standards with their own unique attributes, and the Mazda3 and Honda Civic both deserve a closer look. Let's park these two cars side by side to compare their distinctive features and find out which one is right for you. 
Performance
There's no contest in terms of handling, as Mazda upholds their sterling reputation for fine performance in their compact car. Nimble and balanced, the Mazda3 grips the road around corners, allowing you to tackle winding roads with confidence. Whether you're starting from a green light or merging onto the highway, you can count on brisk acceleration thanks to Mazda's 186-horsepower 4-cylinder engine, a more potent offering than the Civic's 158-horsepower 4-cylinder. Both cars provide a generally smooth ride, and while the Civic is by no means sluggish, it doesn't match the Mazda3's overall agility. Mazda's compact is also available with all-wheel drive, a rare option for the class. 
Interior 
While compact cars aren't always known for generous passenger space, both the Mazda3 and the Civic accommodate up to five people with a refreshing amount of room for everyone. Each car provides cushioned comfort, plenty of legroom, and even an abundance of cargo space in their sedan and hatchback body styles. Critics praise the Mazda3 for punching above its class, as it presents a stylish interior with impressively high-quality materials and furnishings. You'll find soft-touch surfaces anywhere your hands or arms might rest, and upholstery varies between smooth cloth in the sedan and leatherette in the hatchback. The Civic's contemporary cabin is respectably appointed, but some plastic surfaces are hard to ignore. 
Technology 
Each of these contenders can be equipped with a variety of popular features like smartphone connectivity, their tech's ease of use differs from model to model. The Mazda3 comes with an 8.8-inch screen that provides a crystal-clear readout of all your favorite apps. Its graphics are modern and readable at a glance, and its menus are intuitive and easy to navigate. You can control the system with handy knobs and physical controls, similar to the infotainment setups found in more costly luxury vehicles. Although the Civic's screen is easy to read, its controls can take some time to get used to. The Mazda3 also comes standard with HD Radio, which is only available in the Civic for an additional cost. 
Your Next Car is Waiting at Med Center Mazda
If the Mazda3 sounds like the car for you, it can be yours here at Med Center Mazda. You're invited to come see it for yourself at our Pelham dealership, and you can take it for a test drive while you're here. Once you've picked out the trim and features you're looking for, we'll make financing quick and easy, and our secure form is online so that you can get started whenever you want!