2021 MAZDA CX-9 vs. 2021 Buick Enclave
While there's never been a shortage of luxurious three-row SUVs, the performance options in this segment are typically slim. Models that combine luxury and performance are sure to turn heads, and that's exactly what the 2021 Mazda CX-9 sets out to do.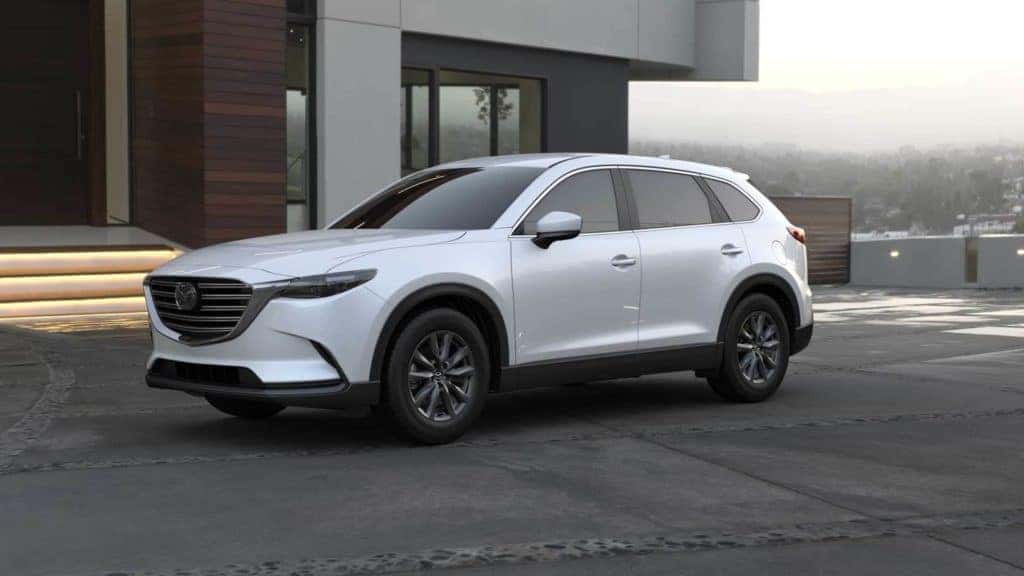 Compared to the 2021 Buick Enclave, the Mazda CX-9 offers a more engaging driving experience, proving there's more to luxury than meets the eye. And it certainly doesn't hurt that it outperforms the competition in many other ways as well. 
Performance Details
Though the Buick Enclave produces slightly more horsepower than the Mazda CX-9, it only delivers 266 lb-ft of torque, while our Mazda model generates 310 lb-ft of torque. Not to mention, you have to step up to a higher Buick Enclave trim to enjoy all-wheel drive, whereas you can option it into any Mazda CX-9 model. 
Combine high torque with a low curb weight, small size, tight turn radius, and legendary handling, and you have a recipe for fun. In a test conducted by MotorTrend, the Mazda CX-9 tackled a figure-eight maneuver 1.7 seconds faster than the Buick Enclave, proving that it can handle anything the road throws its way.
Safety Features
When you're buying a three-row SUV, you may be planning on transporting family or friends pretty often. If that's the case, you want them to be as safe as possible along the way. 
The 2021 Mazda CX-9 has some advantages when it comes to standard and available safety features. To begin, every Mazda CX-9 trim is equipped with i-Activsense® safety features like lane departure warning, lane keep assist, pedestrian detection, adaptive cruise control, automatic emergency braking, blind spot monitoring, and many more features our Mazda dealers can show you. 
If you want the same features in the Buick Enclave, you'll have to step up to a higher trim or purchase an additional package. Even when similarly outfitted, the safety systems in the Mazda CX-9 work better, explaining why it was able to earn an IIHS Top Safety Pick Plus designation.
Perhaps one of the biggest perks of purchasing a Mazda CX-9 is that it's $5,000 cheaper than the Buick Enclave. Given what you get for your money, you have some very compelling reasons to visit Med Center Mazda for a test drive, Mazda financing, and more!