Comparing the 2021 MAZDA CX-5 and the 2021 Honda CR-V
Whether you want to lease or buy a Mazda CX-5, you might wonder how it stacks up against competitors, like the 2021 Honda CR-V. We're happy to tell you that our Mazda crossover outshines its worthy competitor in many key areas, such as handling and technology features.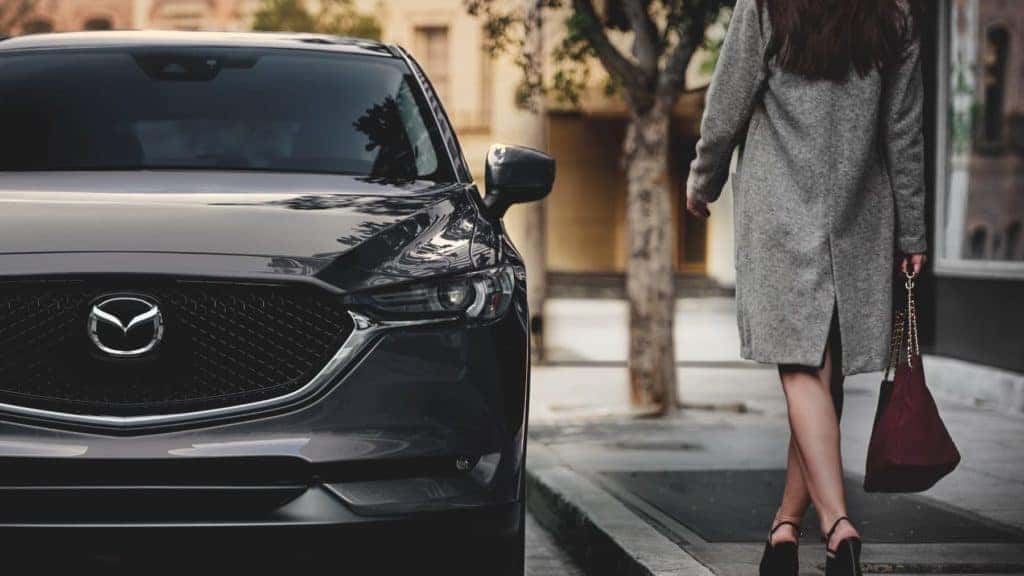 Engine Options
Drivers who contact our Mazda dealership often ask us about the engine options that come with the Mazda CX-5 and the Honda CR-V. The 2021 Mazda CX-5 is eligible for two engines, while the Honda CR-V only comes with one option.
In base models of the Mazda CX-5, you'll get to take advantage of a naturally aspirated four-cylinder engine that produces 187 hp. If you want more power, you can also opt for the available turbocharged four-cylinder engine that generates 227 hp with regular fuel or 250 hp with premium gas.
By contrast, the engine in the Honda CR-V produces 190 hp, which can't keep up with our Mazda vehicle's turbocharged engine.
Technology Features
Similar to the other new Mazda models in our inventory, the 2021 Mazda CX-5 is loaded with enviable tech features. Here are some of the crossover's most desirable technology features:
25-inch infotainment touchscreen
Dual USB ports
HD radio
Apple CarPlay® and Android Auto™ integration
Bluetooth® connectivity
Onboard Wi-Fi hotspot
Like the base Mazda CX-5, the base Honda CR-V comes with a four-speaker sound system and Bluetooth® connectivity. However, the Honda crossover only has one USB port and a paltry five-inch display. Plus, to get Apple CarPlay® and Android Auto™ integration, you'll have to step up to the EX trim.
Clearly, the 2021 Mazda CX-5 has more to offer than the 2021 Honda CR-V despite their similar starting prices. With that in mind, why would you settle for anything less? Make the superior choice and choose the crossover with the more compelling value proposition.
If you're already convinced the 2021 Mazda CX-5 is for you, we encourage you to get in touch with our Mazda finance experts. Don't forget to ask about our current Mazda lease and finance offers when you reach out. Shop for a new Mazda CX-5 at Med Center Mazda today!