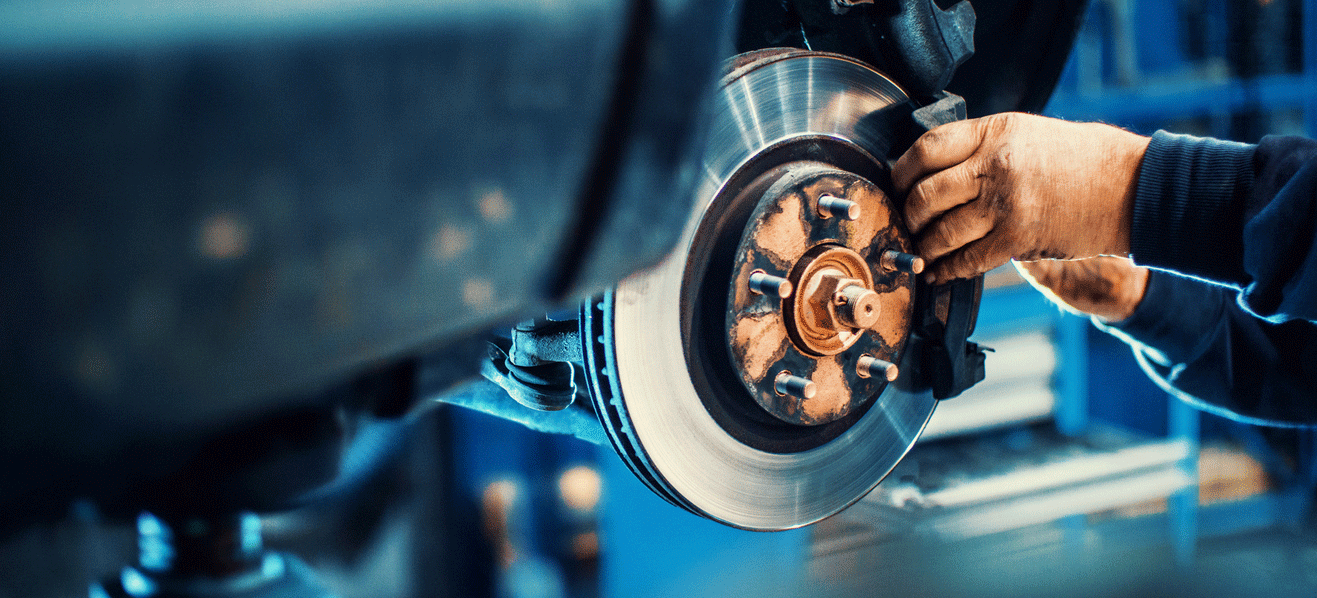 Brake Service in Birmingham, AL
You don't want to take chances with your vehicle's brakes – and when you get brake service at Med Center Mazda, you won't have to. Our highly skilled team of technicians are brake experts. They know the ins and outs of your vehicle's brake system, how every component functions, and what needs to be replaced when.
Brakes are your car's most important line of defense out on the road, keeping you, your passengers, and other drivers safe from harm. Don't ignore a potential problem with your brakes; simply bring your car in for an inspection at Med Center Mazda's service center. Our team of professional mechanics will check everything out thoroughly and offer recommendations to get your brake system back in prime condition.
What's more, they'll do the work quickly, thoroughly, and affordably. At Med Center Mazda, we put our customers and their safety first – we won't push any services that you don't need, so you can trust that you're getting top-quality work that's vital to your safety and your vehicle's health.
Do Your Brakes Need Service?
Sometimes drivers are tempted to ignore a problem with their vehicle because of the cost and the inconvenience. Med Center Mazda makes that a nonissue by offering online scheduling so that you can take care of business according to your busy schedule – and service specials to save you money at the same time.
If something feels "off" in your vehicle, then you should trust your judgment and bring it in for an expert assessment. That's especially important when it comes to your brakes. If you notice anything that sounds or feels out of the ordinary, don't hesitate to stop by Med Center Mazda's service center for an inspection.
Some of the most common signs and symptoms of brakes that are in need of service are:
Squealing, screeching, or squeaking
Grinding
Shaking or vibrating
Decreased responsiveness
Whatever indicators you have that your brakes need service, it's important that you get it taken care of as soon as possible. Schedule a service appointment at Med Center Mazda and trust your vehicle to our brake experts. We'll be happy to take care of you.
Schedule Brake Service at Med Center Mazda
Your brakes are worth your time and attention, and at Med Center Mazda's service center, we strive to make getting them serviced or repaired a quick, easy, and affordable process. We are easy to reach at our Pelham, AL, location near Birmingham, Hoover, and surrounding communities. Our service center is open six days a week for your convenience. Trust us to keep your car operating – and stopping – at its best.