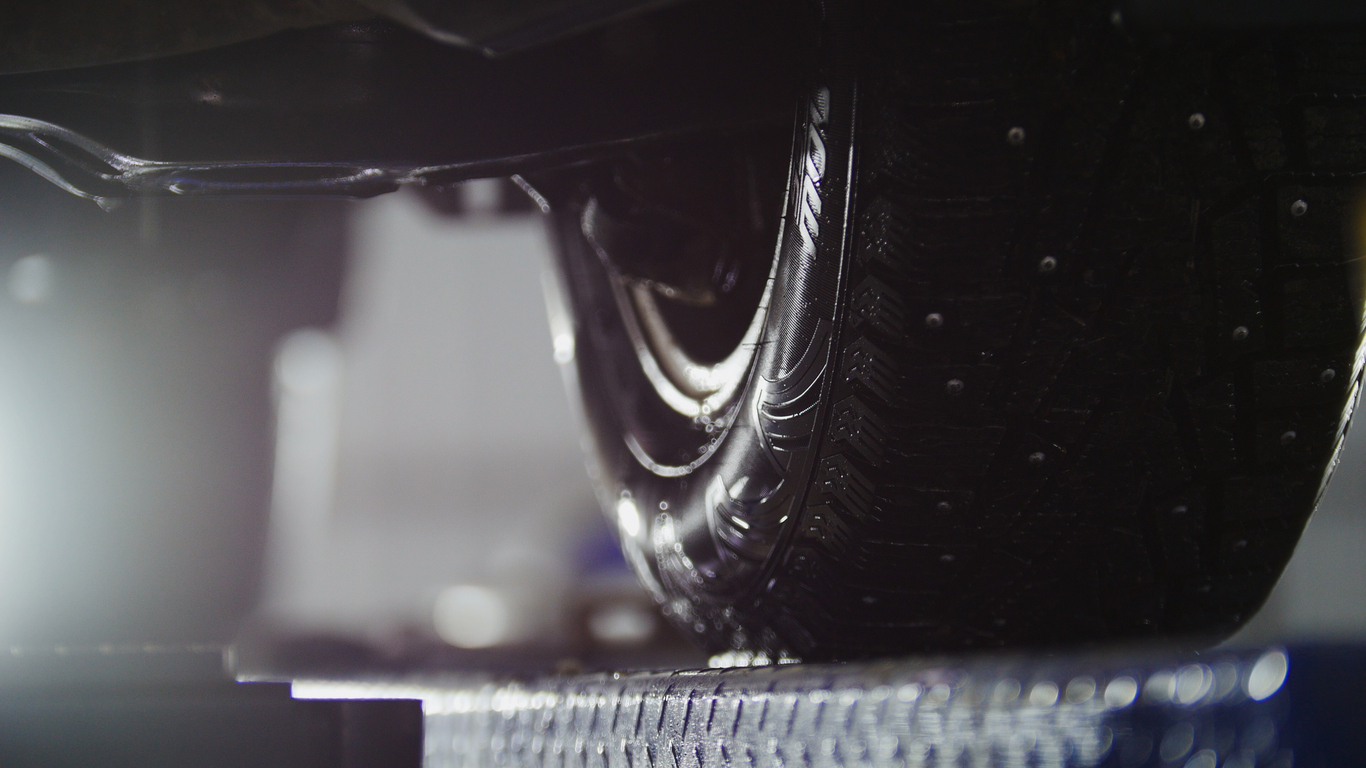 Tire Alignment Service in Pelham, AL
It's one of the least understood maintenance jobs on your vehicle, but also one of the most important. What are we talking about? It's a car alignment. Let's get the biggest misperception about this service out of the way first.
An alignment isn't an adjustment to your vehicle's tires – it's actually a tweak to the suspension system. Unfortunately, during the course of everyday navigation we tend to hit potholes and drive on some pretty rough road conditions in the Hoover, Birmingham, and Chelsea, AL areas. These road conditions gradually bump your suspension system out of the proper alignment. The result of this misalignment is that your tires don't meet the road at the proper angle and you get uneven tread wear and pulling to the right/left.
At Med Center Mazda, we can check out your car, truck, van, or SUV and make a determination if alignment service is needed. Best of all, we offer service specials that often cover alignment jobs and can save you money.
You can schedule this and any other maintenance job online at Med Center Mazda. Once you've got an appointment set that works within your schedule, just bring your vehicle to our service center located at 80 Drivers Way Pelham, AL 35124.
How Do I Know If I Need Alignment Service?
The number one sign that your car is out of alignment is if it pulls to the left or right when you are driving straight down the road. This is a pretty good sign that you need to bring it in to Med Center Mazda's service center for a check-up at the very least.
Uneven tire tread wear can also be a sign that your car, truck, van, or SUV is misaligned. Continuing to operate your vehicle in this condition can lead to more stress on your tires and eventually cause more serious problems down the road.
Why take a chance with your safety when our Pelham, AL Mazda maintenance center can perform a diagnosis of your vehicle's suspension system in order to determine if an alignment is needed? We also handle all other aspects of maintenance for your Mazda or non-Mazda brand vehicle including oil changes, tire rotations, fluid flushes, and transmission/engine repair.
If you'd like to talk to one of our service advisors about alignment or any other service for your vehicle, just contact us online! We'll be happy to answer all your questions.
Why Alignment Service at Med Center Mazda?
In addition to our comprehensive service offerings and maintenance discounts, Med Center Mazda also provides an unparalleled customer service experience. Our goal is to make sure you are completely satisfied when you bring your car in for everything from a routine oil change to a complex engine repair.
We invite you to schedule your next appointment with us at our Mazda dealership located near Birmingham, AL. We're sure if you bring your car in for service with us just once, you'll never want to go anywhere else again.