MAZDA Miata Maintenance Checklist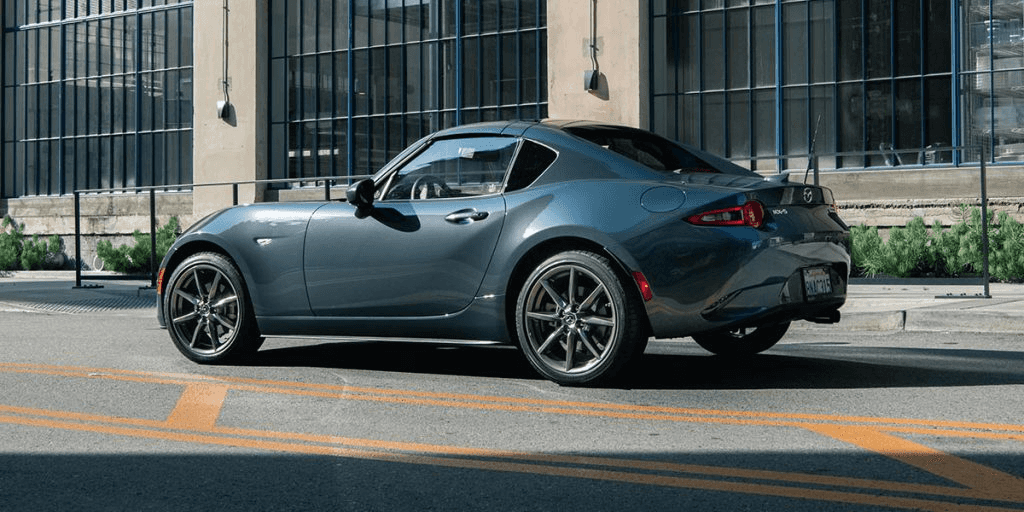 Your Mazda Miata deserves only the best care so it can function perfectly. When it comes to Mazda maintenance, the service team here at Med Center Mazda has the expertise you need to get the most out of your Mazda sports car. Here's an overview of the service your Mazda vehicle requires to work properly.
Routine Maintenance
Routine maintenance includes all kinds of regular vehicle checks. Staying on top of these regular checks is crucial to catching issues early and preventing them from happening in the first place. While you should check on your car's components yourself by giving them a once-over, some things like oil changes may require a visit to our service center.
Services considered routine maintenance include:
Fluid level checks: oil, coolant, windshield wiper fluid, and brake fluid
Air filter check and replacement
Tire pressure check
Tire rotation
Headlight, turn signal, brake, and parking light check
Oil change
Oil filter change
Spark plug check
Overall professional inspection
Be sure to check out our current Mazda service specials to see if you can get a deal on the service your car needs.
Parts Repair and Replacement
Even with the most attentive routine maintenance, you cannot plan for everything. When the unexpected occurs, your car may need parts repaired, parts replaced, or other incidental services. Collisions, broken components, and more are considered a part of incidental service.
Your car may need one or more parts replaced if you notice any of the following warning signs:
An unusual sound, smell, or performance while driving
Decrease in braking power
Steering issues
One or more indicator lights on
Our Mazda service center uses only genuine Mazda parts, so you can rest assured that your vehicle is getting the exact part it needs to be replaced. If you already know the part you need, you can order Mazda parts now to get the replacement process in motion.
Schedule Service
The easiest way to stay on top of your car service is to schedule Mazda service online today to get it on the calendar straight away. During your appointment, you can speak with our service team professionals to gain insight on any remaining questions you may have about service for your vehicle. Contact us today!