Our Complete Guide to MAZDA Service and Vehicle Maintenance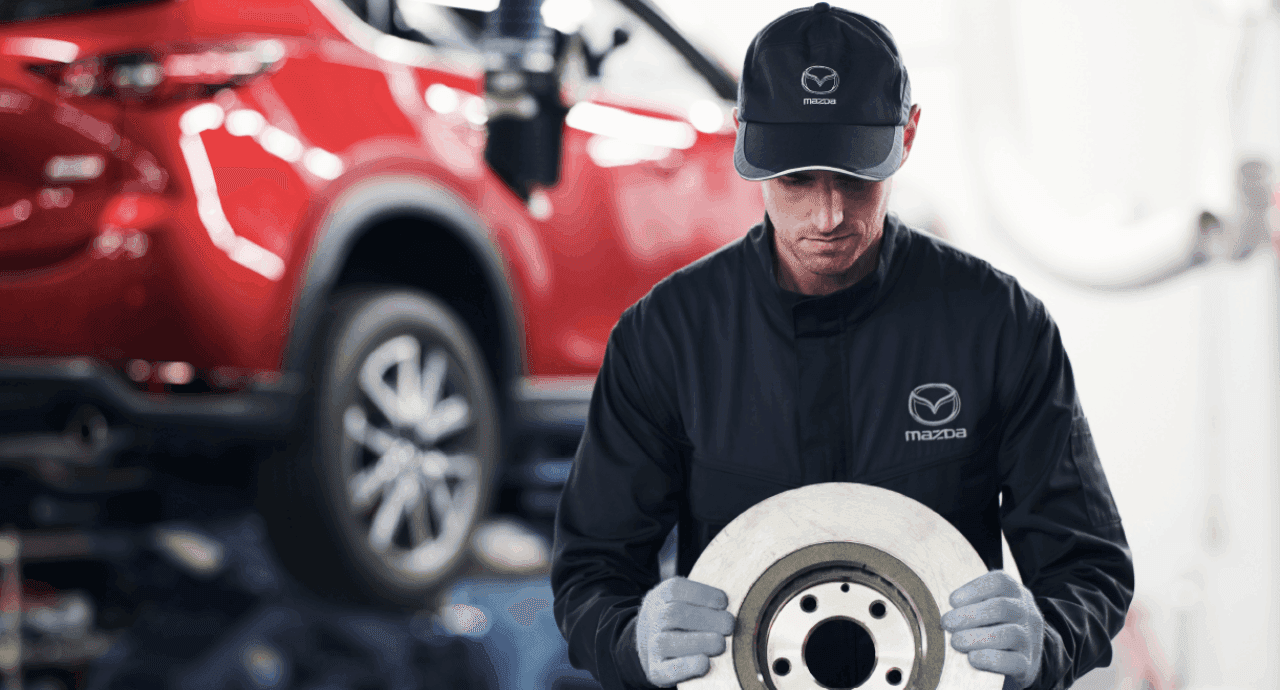 Every car owner knows that keeping up with regular maintenance is vital if you want your car to stay healthy and perform at its best for a long time. We understand that there is a wide variety of MAZDA service out there, so our experts have compiled this short guide to help you out. If you need service, visit us at Med Center Mazda and let our expert technicians diagnose and fix your problem.
MAZDA Service Tasks 
It doesn't matter if you're driving a brand-new Mazda CX-5 or a pre-owned Mazda sedan, maintenance is a crucial part of every car owner's duties. Here at Med Center Mazda, we offer a number of great services for all the intricate parts in your Mazda vehicle. Even an issue as small as a misaligned tire can cause major problems eventually, so make sure to visit us as soon as you can if you notice any issues.
If you are having problems, it can be extremely difficult to figure out what's wrong with Mazda parts on your own. Thankfully, we have factory-trained technicians on-site who will help to diagnose and fix whatever issue you have.
Here are some common services customers visit us for:
Filter Replacement: Your car has a variety of air filters throughout the engine and cabin to make sure that you're not breathing in contaminants from the outside air, like dust and pollen. If these filters begin to fail, it can cause your engine to overheat or your heating and cooling to malfunction.
Oil Change: One of the most common maintenance tasks we perform is an oil change. This is when we replace the used oil that lubricates your engine with fresh oil. We recommend an oil change every 3,000 miles or six months.
Tire Rotation: Tire rotation helps to even out the wear on your tires, making it especially necessary if you notice that the treadwear patterns have become misaligned. If you normally operate your car under harsh weather conditions, you might need this service more often than most.
Visit Med Center MAZDA for Service 
If you need any type of Mazda service, be sure to come down to Med Center Mazda, near Birmingham, AL, today. We have a state-of-the-art service center with factory-trained technicians who are prepared to fix any problem you can throw at them. Visit us today or schedule an appointment online!