Questions to Ask Your Mazda Service Mechanic
Mazda vehicles are legendary for giving you driving experiences like no other car brand can. But if you want the same thrills a decade from now, you'll want to be diligent about keeping up with Mazda service.
Not sure where to start? That's what our Mazda dealership is here for!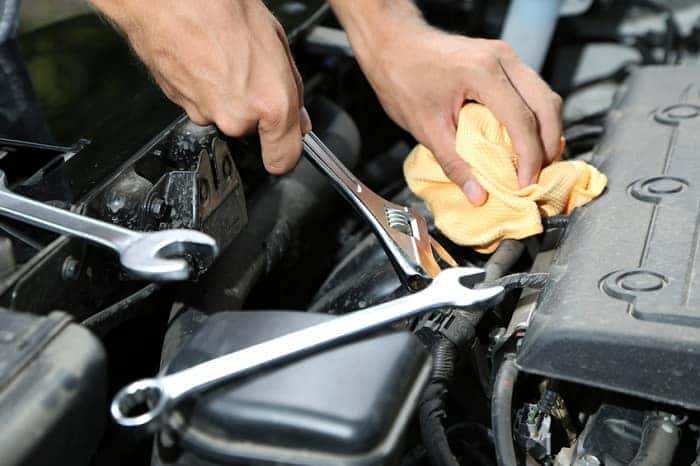 When Should I Schedule MAZDA Service?
There are two ways to stay on top of maintenance. One is to consult your owner's manual, and the other is by turning to us. Med Center Mazda will remind you when it's time for key maintenance once your information is logged in our system.
How Often Am I Supposed to Change My Oil?
Mazda oil changes used to be required every 3,000 to 5,000 miles. However, as oil formulations evolve and engine technology matures, you can now last about 7,500 miles.
Do you tow or haul often? It's not a bad idea to change your oil a bit more frequently. Even if you don't drive much, you should still change your oil at least once per year.
What Does My Check Engine Light Mean?
Each vehicle warning light lets you know the status of a particular system. The check engine light covers a number of powertrain components, so it's a good idea to visit us for an accurate diagnosis and quick repair (even if it turns out to be a loose gas cap).
Should I Change My Tires, or Is a Rotation Enough?
We suggest rotating your tires with each oil change (and vice versa) to keep things on the same schedule. Tires that have sidewall damage, are more than five years old, have logged more than 50,000 miles, or have poor tread depth should be replaced.
How Often Do I Need to Replace My Car Battery?
Your car battery should last up to six years. However, it's still going to need maintenance (cleanings, fluids, and maybe even a supplemental charge) during that time.
Money's a Bit Tight. Can You Help?
Of course! Instead of trying to change a part yourself or relying on cheap parts and labor, you can take advantage of our Mazda service offers, as they're a better way to save.
Why Should I Service at Med Center MAZDA?
At Med Center Mazda, we're committed to our cars and customers. We know that the experience you deserve goes far beyond your sale or lease, and that's why we offer brake service, tires, a body shop, and so much more. Call or stop by today!