Service Center Address Your Engine Concerns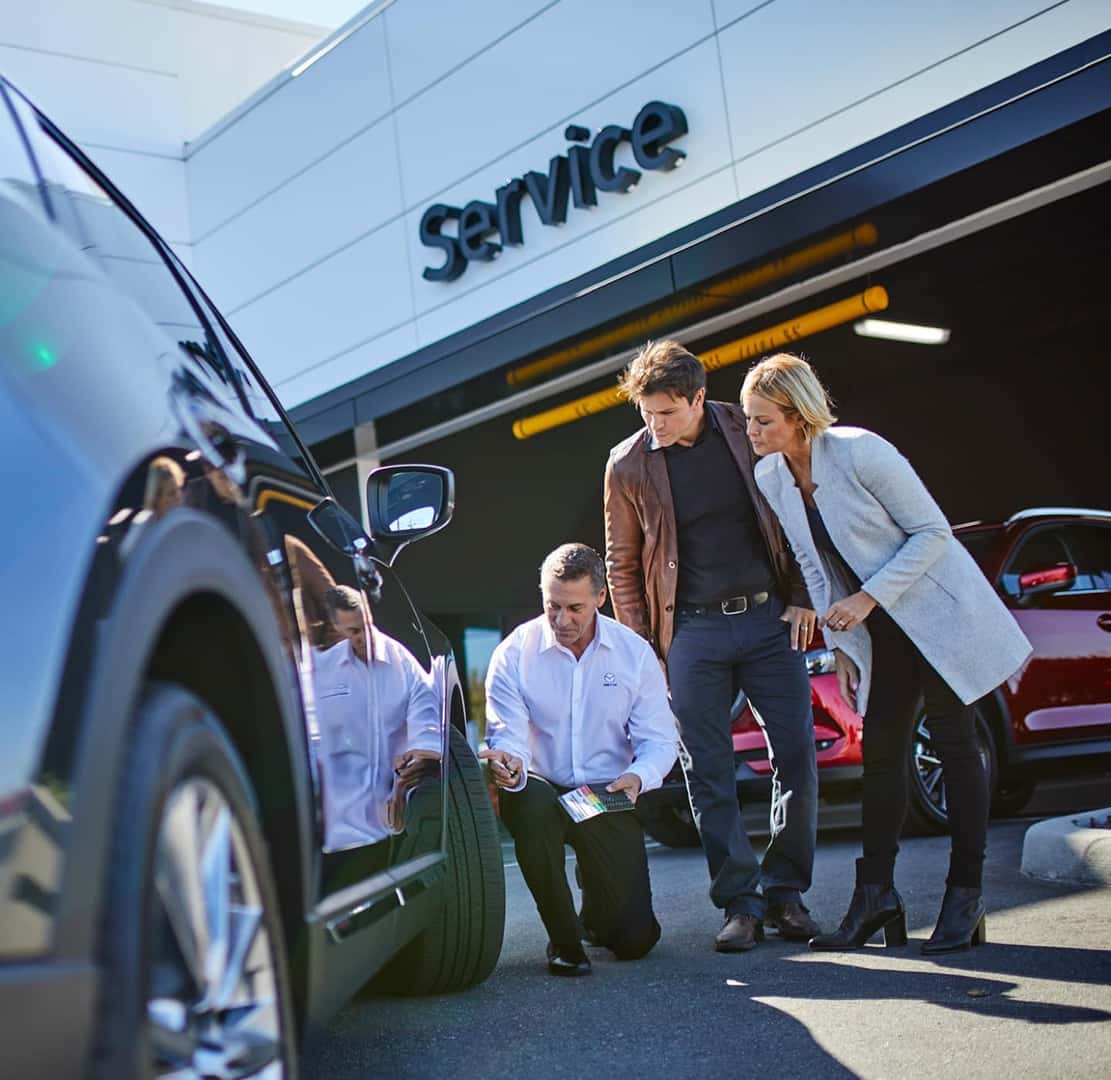 As we hop in and out of our vehicle, driving to and from work, we don't often think about the importance of our engine. No matter how much we depend on our vehicle, we must never forget that our engine is the heart of our Mazda vehicle.
If your engine has undertaken severe wear and tear over the years, turn to our Mazda service mechanics. We provide drivers guidance fashioned to their unique needs. Whether you have questions about your engine or concerns about its current state, head to Med Center Mazda for answers.
Signs of Engine Issues
A car engine is designed around tough and resilient metal cylinders. These cylinders open and close to allow fuel to mix with the spark to produce exhaust gases. To many, the engine can be a complex beast to wrap their heads around. From the engine block that holds the pistons, crankshaft, and cylinders to the timing belts, your engine comprises essential car parts that function together to power your vehicle.
However, should any of these components falter, you will experience common issues including:
Misfiring or your car not starting
Car overheating
Smoke coming from the exhaust
Coolant leaks
Damaged pistons
Rattling sounds
Failed emission tests
Ticking sound
Rattling sound when trying to reach higher speeds
Although perplexing in its construction, an engine has a simple task, and that is to get your car moving and moving forward. Thus, it's key for you to get your new Mazda car serviced and maintained at our Med Center Mazda Service Center to prevent engine issues.
Proactively Protecting Your Engine
By visiting our Med Center Mazda Service Center, you'll receive answers to your engine conundrums. When looking for ways to proactively protect your engine, try out these approaches:
Maintain regular oil changes
Check for leaks
Pay attention to automotive warning lights
Replace fuel filter
Go easy when starting and stopping your engine
Change spark plugs and wires when needed
Our Med Center Mazda service technicians provide shuttle service, express service, and genuine Mazda parts and accessories. We have the expertise to care for your engine in the way it deserves. Experience our comfortable lounges and free Wi-Fi, too, whenever you need your engine serviced. Speak to a Pelham, AL Mazda dealer about the next steps in scheduling your Mazda engine service!