Service Center vs Collision Center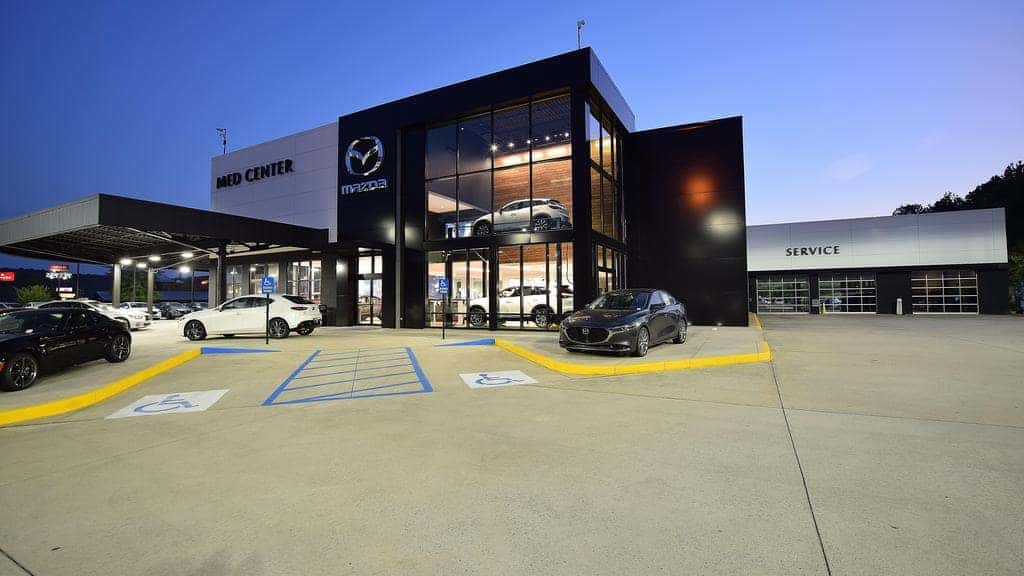 Whenever you visit our Med Center Mazda dealership, you can always expect to receive a premium customer service experience from our expertly skilled and knowledgeable staff. Our staff is always available to answer any and all questions you may have when you visit our Pelham, AL, Mazda dealership.
Whether you're looking to trade in your old vehicle or take a look at the new-and-preowned-car selection we have available at our dealership, our sales department can help you. And once you find your next dream vehicle, our financial department can talk you through Mazda leases and loans. In addition, our staff can help answer one of the most common questions we get from customers: "Is there a difference between a service center and a collision center?"
Differences Between a Service Center and a Collision Center
The simple answer is yes. While the two terms are often used interchangeably, there is a definitive difference between service centers and collision centers. A service center is typically what we refer to an auto repair shop, where drivers go to get their vehicle's oil changed, their brakes replaced, or their tires rotated. In general, a service center is there to address a vehicle's internal problems and handle periodic maintenance issues. Moreover, most dealerships have a service center attached to them, like our Mazda service center.
On the other hand, a collision center is more closely associated with an auto body shop. After your car has been damaged in an accident or collision, you will want to take it to a collision center. Collision centers primarily deal with the external components of your vehicle like the bumpers, the windshields, and the taillights. Collision centers focus on getting your vehicle back to the shape it was in before your accident.
For instance, if your brakes are starting to squeal and you need to get them checked, you would go to a service center. However, if your brakes give out and caused you to hit a tree, you would go to a collision center to fi the damage done to your vehicle.
Now that you know the difference between service centers and collision centers, you can schedule Mazda service at our Med Center Mazda service center today. Make sure to stop by a collision center if you've recently been involved in an accident. Visit Med Center Mazda to learn more about servicing your vehicle or the best new Mazda cars for sale near you!