10 Things To Do At Oak Mountain State Park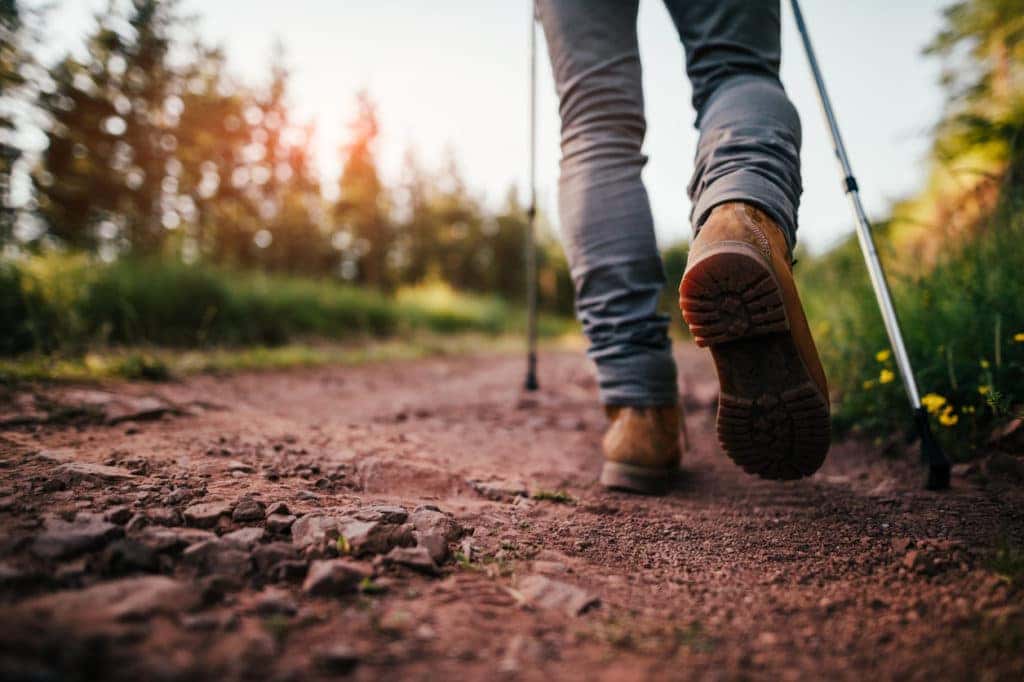 It's the perfect time of year to get the family out to reconnect with nature, and Oak Mountain State Park in Pelham, AL, is one of the best places in the area to do so. With so many activities, there's something for everyone to enjoy. Convenient for residents all over Birmingham, Alabaster and Helena, spending a day, or a weekend, at the Park is not only cost-effective but makes for a memorable trip for the whole family.
What To Do
Check out these ten family-friendly things to do at the Park as soon as you're able to visit.
Hike the Trails

Arguably one of the best things about this park is the 25 miles of hiking trails. With gorgeous green scenery, these trails make for the perfect nature walk with the family.

Catch Some Fish

Oak Mountain State Parks has two 85-acre lakes as well as a 60-acre one with both stocked full of largemouth bass, bream, catfish, and crappie. These lakes ensure some great fishing all year-round.

Golf on the Award-Winning Course

This park also gives you access to an 18-hole championship course designed by Earl Stone. While consistently being rated as one of the top public golf courses in the country, it makes for a great, low-cost way to get in some swings.

Mountain Bike

The 22-mile-long mountain bike trail at Oak Mountain made the International Mountain Bike Association's list of Epic Rides. But this doesn't mean this trail is for experts only. Whether you're an experienced rider or a kid that's just getting into mountain biking, this trail can accommodate any skill level.

Go on a Geocaching Adventure

If you aren't already familiar with geocaching, this is a great family activity where you discover hidden treasures around the park by using your smartphone's GPS system. This a great way to spend some time outdoors with the family and even get in a little exercise at the same time.

Hit the beach

With two relaxing beaches to choose from, you and the family can soak up some sun without the four-hour drive. These beaches are open to the public, have convenient bathrooms, and there's even a seasonally-open concession stand with snacks and drinks.

Rent a Boat

Depending on what kind of adventure you're looking for, there a variety of boats you can rent at the marina. These include pedal boats, kayaks, canoes and standup paddleboards. While you must be 16 years or older to rent one, only a $5 deposit is required, though you actually get that money back once you return the boat.

Visit the Wildlife Center

At the Alabama Wildlife Center, employees and volunteers work to rehabilitate injured wildlife before retuning them back to their natural habitat. These animals often include a variety of bird species like owls and hawks, which you can see on the self-guided tour.

Go Camping

If you really want to get away from your daily life, camping on the campgrounds at Oak Mountain State Park is the way to go. With amenities like bath houses, picnic tables, grills, laundry facilities and more, you can enjoy being out in nature while still having access to the things you need.

Stay in a Cabin

The cabins at the park are available year-round with many of them being fully-equipped with a kitchen full of cookware, a grill, picnic tables, and much more. With such beautiful surroundings, these will definitely provide the tranquility you've been searching for.
Med Center Mazda
Ready to hit the park and need a vehicle to carry the family, plus all your camping gear? Then visit Med Center Mazda in Pelham, AL, today, and let us get you behind the wheel of a stylish and functional new Mazda model.