2019 Mazda3 Hatchback: IIHS Top Safety Pick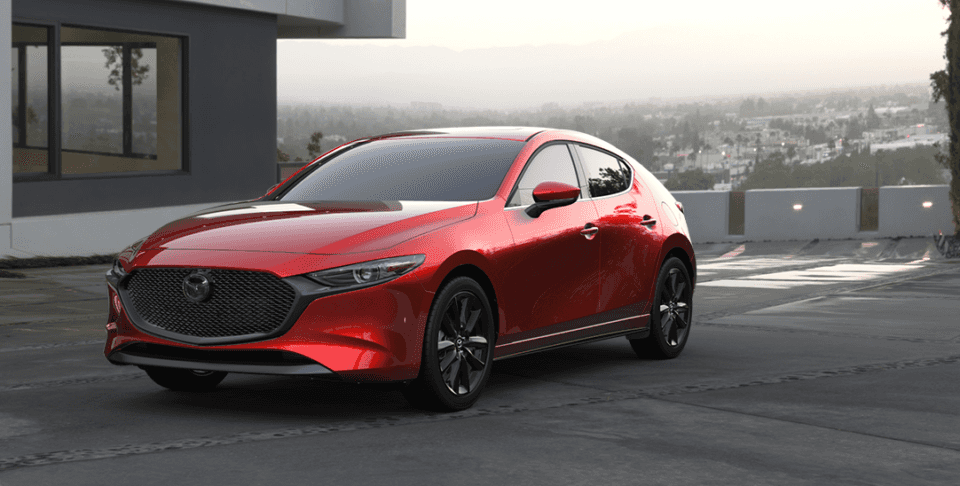 Mazda is proud to be a company that provides cars that not only are fun to drive, but also safe. The 2019 Mazda3 Hatchback carried out that tradition by being voted an IIHS Top Safety Pick. Let's explore why and how this sporty little hatchback won such a prestigious recognition.
First of all, the 2019 Mazda3 Hatchback received an excellent crash test rating. This is one of the most important factors in a vehicle. It's great to have a vehicle loaded with safety features to prevent crashes, which the vehicle certainly does, but crash test ratings are important because often accidents are out of our control.
Now for the fun part; let's dive into the safety features.
i-Activsense® Safety Technology
This is Mazda's way of providing an extra set of eyes for drivers on the road. I-Activsense uses cameras and a radar that uses milliwaves to search the road for potential risks. The safety system scans the road and will alert you when it detects danger like potential collisions or debris obstructing your path.
Blind Spot Monitoring
This feature does exactly as it says. The Mazda3 Hatchbacks Blind Spot Monitoring system constantly scans the areas around you and will send out an audible and visual alert when needed. Nice to know that you're not alone on the road.
You Might Also Like: Mazda Puts Safety First
Radar Cruise Control + Stop & Go
Welcome to the future with Mazda's Radar Cruise Control. Many car manufacturers are now making vehicles that have adaptive cruise control, meaning you set your car at a safe cruising distance from the vehicle in front of you and your car will slow down and speed up as necessary to maintain that special relationship. Mazda's radar cruise control does that but then takes it a step further. The Stop & Go feature means that when the vehicle in front of you stops, your 2019 Mazda3 Hatchback will stop with it. Cruise control was invented to make our lives on the roads more convenient, and Mazda has now taken convenience to a new level. If you'd like to get your hands on this vehicle, we highly suggest to check this new cars for sale option online!
The best part about the Mazda3 Hatchback is that it's available at Med Center Mazda. Check out our inventory online and see what the talk is all about.