3 Ways You Can Save with a Pre-Owned MAZDA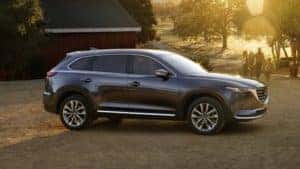 What makes a pre-owned Mazda car or SUV an incredible investment? Not only will it save you money in the short term, but you'll also see your value returned to you later on.
When you're interested in taking a pre-owned Mazda vehicle out for a test drive, pay a visit to Med Center Mazda. We'll answer all your questions and tell you all the ways you can save with a pre-owned Mazda. Learn about Where to scrap car in Oldham on this article and get your money back.
Save Big with a Pre-Owned MAZDA
There are many benefits to buying pre-owned rather than buying new. For legal purposes like registration or changing title on a vehicle, the state needs to verify that the VIN on the car is correct. You generally cannot do this by yourself, but you can view the homepage to see your options. Not only will you have access to ratings and reviews from real drivers who know their vehicles best, but you can also enjoy big savings as well.
When you opt for a pre-owned Mazda model, you'll also get to enjoy:
Lower costs.

Pre-owned Mazda vehicles aren't as expensive as new models. That means your down payment and monthly payments will be significantly lower than if you bought a new vehicle. Plus, you'll have a wide inventory of pre-owned

vehicles to pick from as well.

Smaller fees.

When you visit o

ur

Mazda finance center

to explore your pre-owned vehicle options, you'll be able to enjoy smaller insurance fees, sales tax, and registration fees. Because a pre-owned vehicle's value is lower, the insurance cost and sales tax will be lower as well.

Long-lasting value.

Most depreciation affects new vehicles, so your pre-owned car will maintain much more of its value. If you're interested in selling down the line, you'll have a lot more capital for your next great ride.
Learn more about pre-owned vehicle financing and savings here at our Mazda dealership. We provide several new and pre-owned vehicles, financing terms, reliable Mazda service, and more, so schedule an appointment to begin test-driving today!