Challenge Your Friends At Alabama Paintball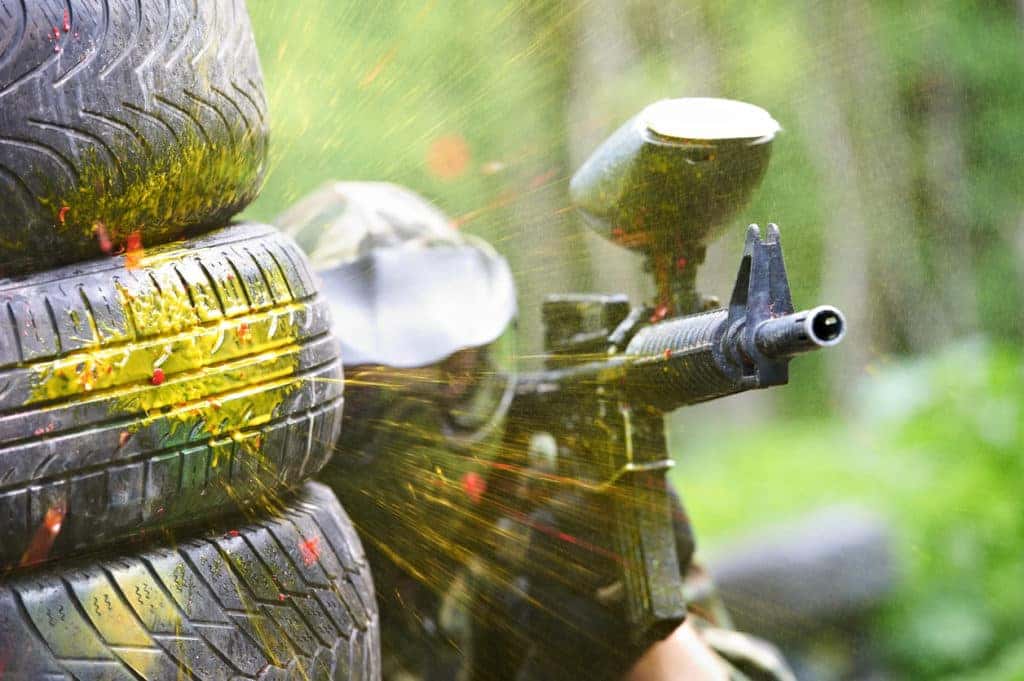 Are you and your friends looking for a new and exciting adventure? If so, the Central Alabama Paintball Park is the place to be. If you've never played paintball before, you're in for a real treat. Take your gaming experience to an entirely new level with a game of paintball!
About the Game
If you're unfamiliar with how paintball works, let's break it down. Gameplay works as follows:
Two teams are on the field at any given time.
Every player must be armed with a paintball fun and face mask.
Once the game begins, try to shoot the people on the other team.
Once shot, you exit the field until the next round starts.
Obviously, the objective is to eliminate the other team. When each person on a team has been hit, that team is out and the other team is claimed victorious. Afterward, a new game can begin. There's also a referee present on the field at all times to help enforce the rules of the game. Once you've gotten comfortable with the basic format, you can take advantage of the customized games available:
Zombies
Capture the Flag
Respawn
President
Ammo Elimination
Attack and Defend
As you can see, there's plenty to love about paintball. With different game variations, you and your friends are always certain to be entertained.
More Information
The Central Alabama Paintball Park is located at 55 Rosebud Lane, Calera, AL 35040. In addition to the game selections, you can also enjoy open play, private parties, and outside hours. For sports teams, students, and colleagues, paintball is a great way to teach people about the importance of cooperation and working together as a team. With our low-impact paintball games, the entire family can have fun – even for kids as young as six years old. The next time you and your family or friends are searching for something to do in the area, make a trip to the Central Alabama Paintball Park.
You might also like: Take A Dive At Blue Water Park
While in Alabama
After you've played a few games of paintball, why not stop by Med Center Mazda to take a look at our impressive inventory? At our dealership, we happily provide a wide array of makes and models in our new and pre-owned inventories. We understand the simple fact that drivers have specific needs and wants when it comes to purchasing a vehicle. That's why we offer countless choices for our shoppers.
If you're interested in seeing everything we have to offer, stop by our dealership today. We are conveniently located at 80 Drivers Way, Pelham, AL 35124 which means residents of Indian Springs Village, Alabaster, and Calera are only a short drive away. Once you arrive, our employees will gladly show you around. We look forward to seeing you soon.