Feel The Need For Speed At Autobahn Indoor Speedway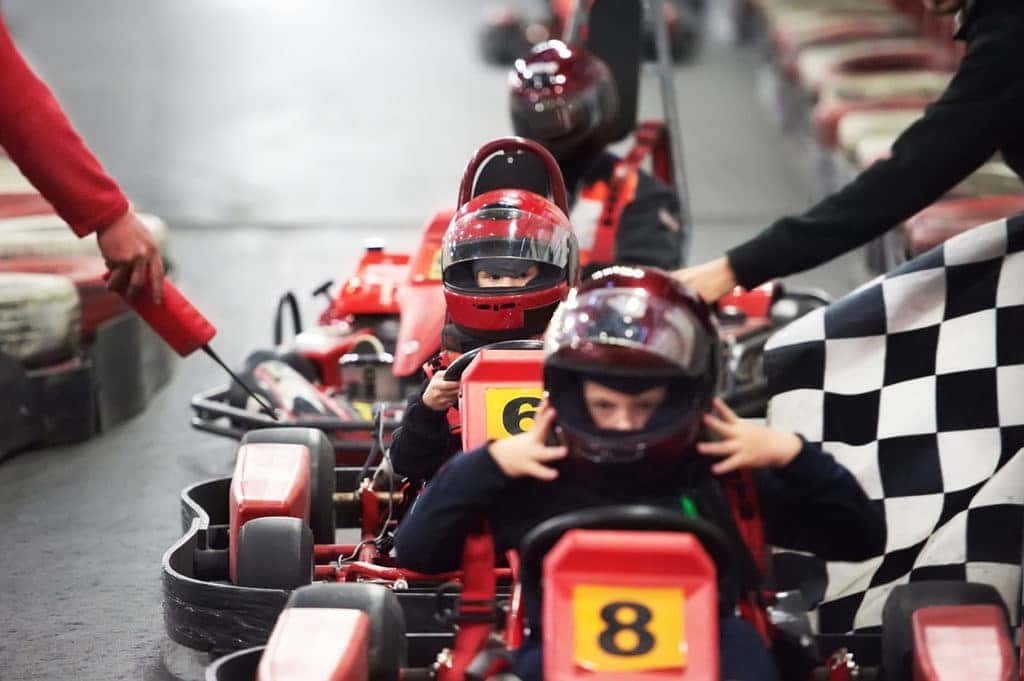 If you are getting tired of seeing the kids staring blankly at their electronic devices every weekend, or looking to unplug and experience some real adrenaline-pumping fun for yourself, then it's time to head out to Autobahn Indoor Speedway in Bessemer, AL. You'll enjoy the thrill of racing high-speed go-karts indoors, so it doesn't matter what the weather is like outside – it's always perfect track weather inside the building!
State of The Art European Go-Karts
First things first: these aren't those rickety, sputtering go-karts you may have experienced at the carnival or state fair. Autobahn Indoor Speedway features go-karts manufactured and designed in Italy. These are all-electric go-karts, but don't think for one second they don't provide some serious speed. They can reach speeds up to 50 mph and are manufactured to be safe, so you can thoroughly enjoy your ride. Each adult go-kart features a 20 horsepower electric motor with a maximum speed of 50 MPH while the junior karts reach speeds of up to 25 MPH.
Due to the high-quality construction of these go-karts and an electric rather than gasoline motor, you don't have to wear any kind of flame retardant racing suit and there's no exhaust fumes or emissions. That means maximum speed and safety!
Arrive & Drive
That's the motto at Autobahn Indoor Speedway. You never need a reservation to go racing at this track! When you arrive, just register at the IPad bar to receive your racing license. Our team of trained instructors will then go over all the safety aspects of the go-karts with you along with the guidelines for operating the karts on the track. Our track and karts can accommodate racers as young as eight and are perfect for racers of all experience levels (even novices).
Here is some information to be aware of in order to participate in the fun at Autobahn Indoor Speedway:
Junior kart racers must be at least 48″ tall and 8 years old.
Adult kart racers must be at least 56″ tall, at least 13 years old and less than 300 lbs.
All racers must also be able to wear a helmet (provided by Autobahn Indoor Speedway) and fit in the kart seat with the safety harness attached.
Closed toe shoes are required (loaners and fresh socks provided if needed).
Racers under 18 must be accompanied by the parent on their first visit or the child must bring a waiver signed by a parent along with a photocopy of the parent's driver's license.
Racers 18 and older must complete a waiver to race.
You might also like: Spend A Day Skating At The Pelham Civic Complex
Race Into Med Center Mazda
If you're looking for something with a little more horsepower and size after your experience at Autobahn Indoor Racing, then you definitely need to check out our new models at Med Center Mazda. Mazda cars and SUVs are unique in that each and every one is manufactured to provide true driving dynamics. Translation: they are actually fun to drive! We invite you to check them all out in person at our dealership located at 80 Drivers Way Pelham, AL 35124.