Birmingham's First Dragon Boat Race & Festival Benefiting Mitchell's Place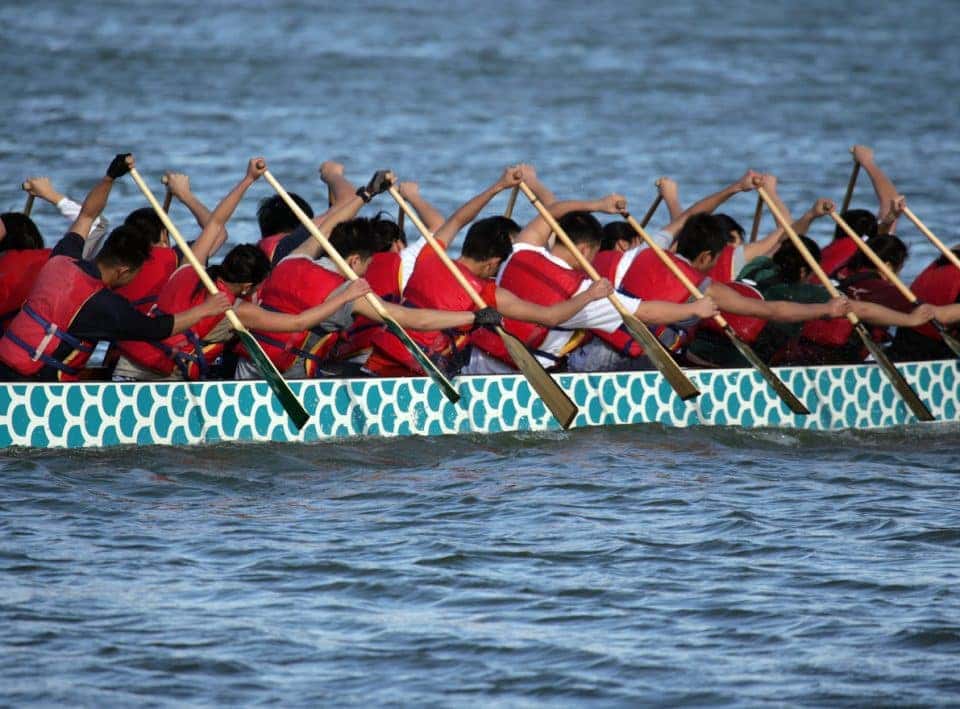 This August, the waters of East Lake Park will echo with drums as a fleet of colorful dragon boats race across to the finish line for Birmingham's own Dragon Boat Festival!
When and Where
The race will occur at East Lake Park on Saturday, August 24. It begins at 9 a.m. and will run until 1 p.m. The park is located at 8149 4th Avenue North, Birmingham, Alabama 35206. You can learn more and register HERE.
The Boat Race
Each boat is propelled by the paddling power of a 21-person crew, and everyone will have to work together to get ahead. Each crewmember must learn to paddle in unison with the entire boat, and it will take teamwork and communication to synchronize each stroke to the beat of a drum. This high emphasis on coordination has made dragon boat racing a popular team-building exercise, and it's common for local businesses to sponsor their own boat. You'll also see teams of schools, churches, and other community organizations on the water and people of all skill levels are welcome to participate.
A Festive Atmosphere
In addition to the main event, you can expect to see the whole community gathered for a day of fun in the park. There will be a Merchant's Market with various boots of arts and food vendors, and children will have a grand time in the Kids Zone. Following the race, teams will receive awards for best time, best costume, best tent décor, and more.
Dragon Boats
The race springs from a tradition that originated over 2,000 years ago in Southern-Central China. Fishing communities would come together to perform a ritual race to stir up good rains and celebrate the rice planting season. It also became an iconic feature of the Tuen Ng Festival, which is held every year in the early summer. While it experienced a decade-long lull in Hong Kong during the mid-1900s, the practice came roaring back by 1991, and now teams around the world decorate long boats with dragon heads and paddle to the rhythm of drums.
Mitchell's Place
Proceeds from the event will benefit Mitchell's Place, an organization that supports children affected by autism and other developmental issues. Experienced therapy teams utilize a variety of services to help children realize their potential in school and elsewhere in their lives. They also equip the parents and families with information and skills to help their child at home and outside of the organization.
You might also like: Learn To Scuba Dive At Blue Water Park
While You're Out
If you really want to get your heart racing, nothing thrills the senses like the performance and design of a new Mazda. You're invited to come by our dealership today to fall in love with your next ride.