Is the MAZDA MX-30 a Hybrid?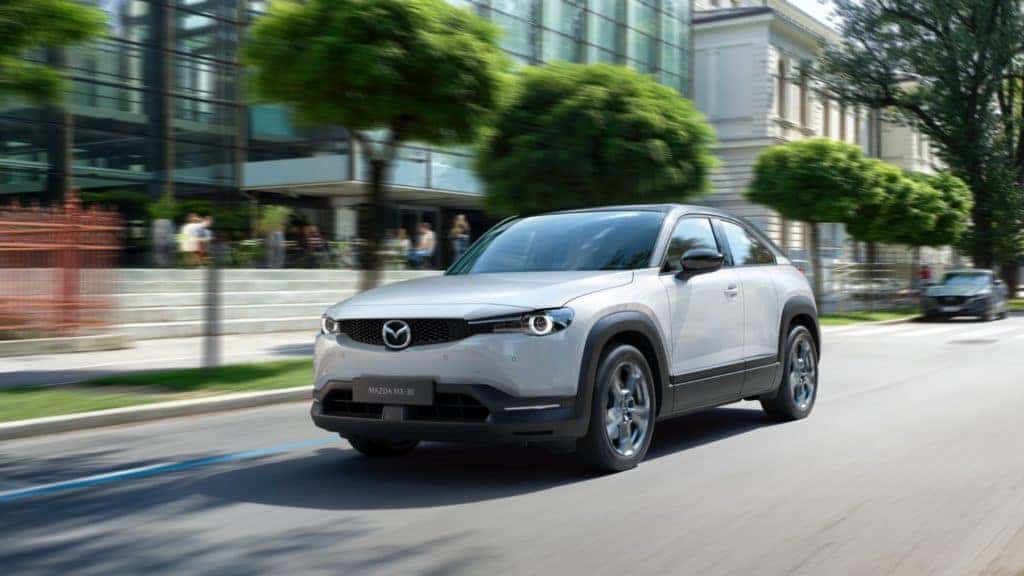 The Mazda MX-30 is the latest innovative model from Mazda, and we couldn't be more excited. Here at Med Center Mazda, we're love sharing the most up-to-date information on new model releases, which is why we're sharing everything we know about the 2022 Mazda MX-30.   
MAZDA MX-30: EV or Hybrid? 
Slated to arrive at dealerships later this year, the 2022 Mazda MX-30 will be available as an electric model. However, Mazda has its eye on cornering the hybrid market as well.
Rumors have been swirling about there being a 2023 Mazda MX-30 Plug-in Hybrid model on the horizon, so whatever your alternative energy interests might be, there's bound to be a Mazda MX-30 for you.   
2022 MAZDA MX-30 Details
While the 2022 MAZDA MX-30 won't be available as a hybrid, it's still very much designed to impress. This EV handles like a coupe, but with the elegance and style of a luxury sedan. 
Under the hood, you'll get to take advantage of a lithium-ion battery that is expected to produce around 144 horsepower from the electric motor. You'll also be able to enjoy over 100 miles of driving range in the 2022 Mazda MX-30, and while EPA estimates haven't been released, this innovative new ride is expected to have exceptional fuel economy both in the city and on the highway.
The 2022 Mazda MX-30 excels in many areas, but it's particularly impressive when it comes to sustainability. This new Mazda EV will feature textiles and reusable materials like cork and recycled fabrics inside the cabin, creating an eco-friendly and well-thought-out interior atmosphere.
Stay in the loop on 2022 Mazda MX-30 news and a whole lot more here at Med Center Mazda. Start test-driving our new Mazda vehicles today!