MAZDA Service Tips: Lock-Outs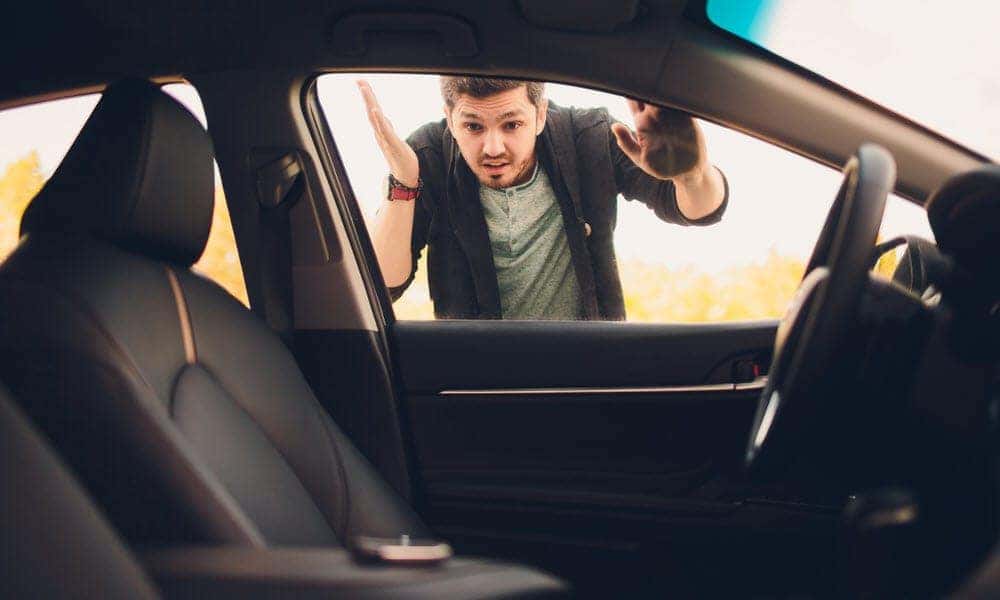 Here at Med Center Mazda, our service technicians don't just provide you with basic service and maintenance. We're also dedicated to providing you with essential information so you can stay safe no matter where you go. 
If you ever find yourself in an emergency situation, like being locked out of your car, reach out to our Mazda service center for immediate support and advice. 
Lock-Out Tips and Tricks
Have you ever had a day where you're just not paying attention and realize you've locked your keys in your car? Every driver has. Luckily, getting the support you need is easy, and you'll be back behind the wheel of your Mazda before you know it.   
The first thing you want to do is get to a safe area. You may want to call 9-1-1 for protection or find a location where you can safely wait for support. 
Once you know you're safe, call your roadside assistance team. Many of the warranties on our new and pre-owned Mazda vehicles come with roadside assistance, but you may also have roadside assistance through your insurance as well. If you don't have roadside assistance, call a local towing company that can help you get back behind the wheel.   
If you find you get locked out of your vehicle often, you might want to leave a spare key with a friend or at your office. You might also want to look at vehicles with keypad entry or cars that won't lock while the key is in the ignition.  
For more information on what to do if you lock yourself out of your new Mazda, reach out to Med Center Mazda your first stop. We're more than happy to help you get back on the road!