Get Ready For The 2018 KIDFITSTRONG Bumperball Jam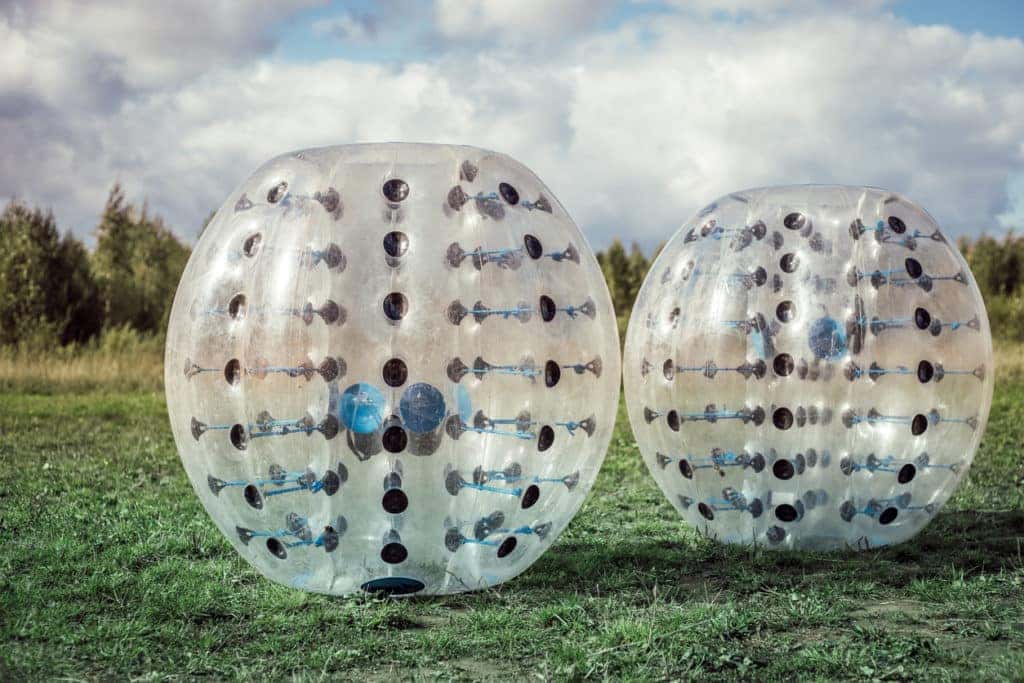 Coming up on Saturday, July 21, is the 2018 KIDFITSTRONG Bumperball Jam Birmingham Summer Series. From 11 a.m. to 6 p.m., kids, along with their parents, have the chance to climb into one of the large bumperballs and run, jump, spin, and have a great time while getting in some great exercise without even realizing it. No matter your current fitness level, climbing in one of these bumperballs is sure to put a smile on your face and give you an experience like never before.
What is Bumperball?
To give you a better idea of how this activity works, these bumperballs are double-sectioned vinyl balls. There's one ball inside the other with a layer of air in between that works as a shock absorber for the rider. The balls are about ten feet tall and ten feet wide, so both adults and kids can fit inside. Depending on the runner's fitness level, sessions are about three to five minutes, though the participant can finish at any time. Of course, all runners are encouraged to finish the challenge with the motivation of the on-site volunteers.
More on KIDFITSTRONG
If you're not familiar with KIDFITSTRONG, it's actually the nation's largest mobile fitness event that travels from coast to coast throughout the year. The organization is on a mission to help kids stay healthy and active while giving them a fun and exciting opportunity to get moving. Not only is it important to this organization to celebrate each child's personal accomplishments, but to also promote a healthy and active lifestyle for kids and families. That's why there will be plenty of on-site programming at the Bumperball Jam that's designed to inspire families to get out and become more active.
You might also like: 10 Things To Do At Oak Mountain State Park
Register for the 2018 KIDFITSTRONG Bumperball Jam Today
While there is a charge to participate in the Bumperball Jam, there are plenty of other activities at this event that are free of charge. If you and your child would like to participate, register online now! Do this challenge one time, and you'll see why there are so many who continue to come back for more!
There are also other ways to participate in the 2018 KIDFITSTRONG Bumperball Jam like volunteering to help set up or becoming a sponsor or vendor. Just visit their website to see how you can go about gathering sponsorship or vendor information.
Load up the kids in your new Mazda after making a smart purchase from Med Center Mazda today! Our team will get to know you and your needs in order to get you into the perfect Mazda model!