Learn About Birds Of Prey At Oak Mountain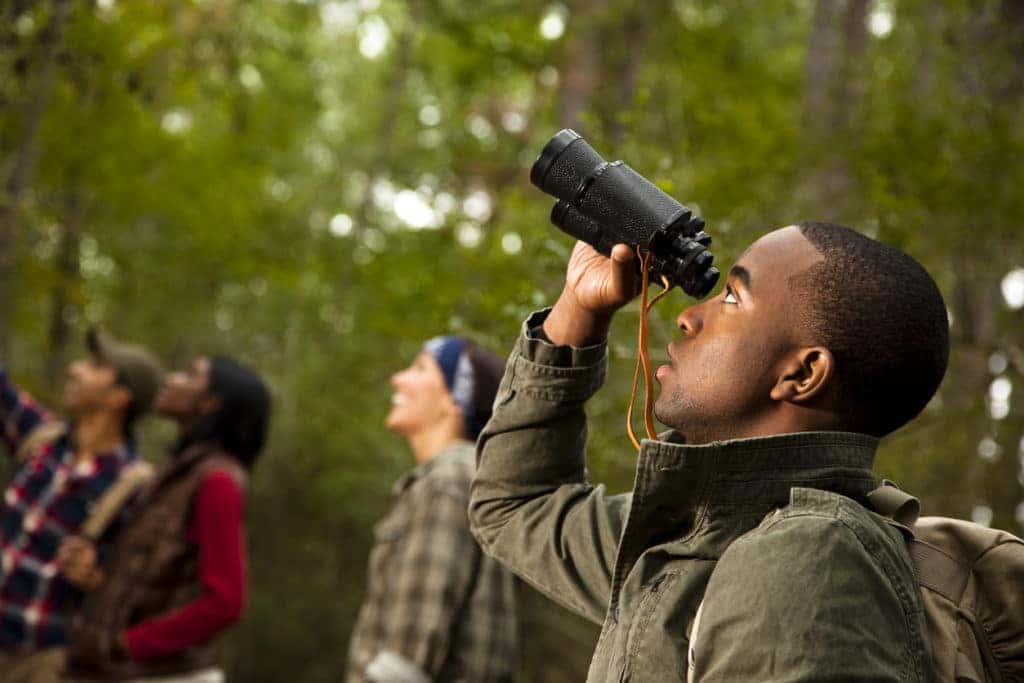 Bring your camera and a good pair of binoculars to Oak Mountain State Park on March 31 to meet Alabama's birds of prey. The Alabama Wildlife Center's Treetop Nature Trail will welcome guests with an insightful tour, and an Oak Mountain naturalist will tell the fascinating stories of the trail's feathered residents.
When and Where
Bird watchers are welcome to meet at Oak Mountain State Park's Beach Access parking lot at 1 p.m. on March 31. The Treetop Nature Trail is an elevated boardwalk through the woods, allowing a rare glimpse at Alabama avians in their natural habitat. The state park is located at 200 Terrace Drive, Pelham, Alabama 35124. The tour is also dog-friendly, so feel free to bring your four-legged friend on a leash.
Birds of Prey
The trail is home to black vultures, red-tail hawks, and several species of owl, plus a rare white turkey vulture. Each of the birds living along the trail is a former patient of the Alabama Wildlife Center's rehab efforts. After rescue and recovery, the birds still need a secure place to live, so the trail offers them safe haven within wide, wooded enclosures.
The Alabama Wildlife Center
The Alabama Wildlife Center is the largest and longest-running wildlife rehabilitation site in the state. Their skilled and caring team members have given a host of animals a new lease on life, including a black vulture who lost its sight and a hawk whose wings can't support him in flight. These beautiful birds wouldn't last long in the wild, so the center has provided them with comfortable accommodations at the beautiful Oak Mountain State Park.
You might also like: Get To Know The Alabama Wildlife Center
While in Pelham
After you've met these incredible birds of prey, we invite you to come visit us at Med Center Mazda. We're conveniently located just north of Oak Mountain State Park. Our dealership carries a wide selection of vehicles for residents of Pelham, Helena, Hoover, and beyond. Feel free to explore our inventory online, then come by for a test drive. While you're here, don't forget to ask about our financing plans and special offers.