Med Center Mazda: The Facility Of The Future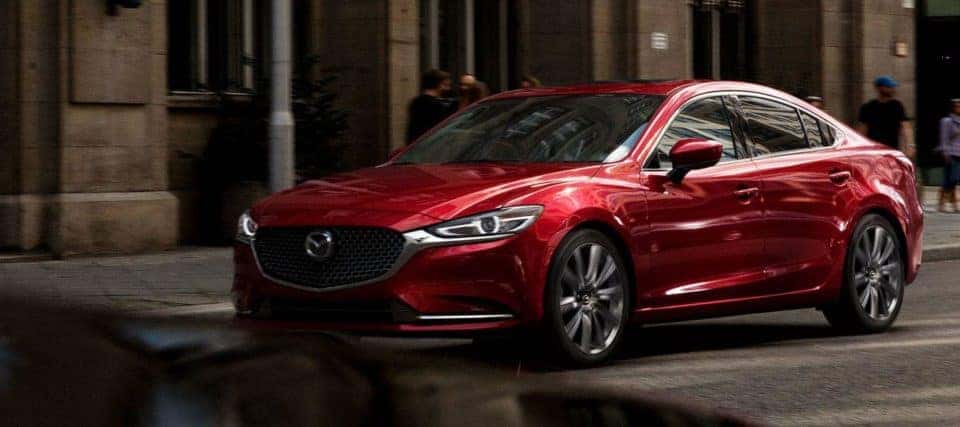 When you come to Med Center Mazda, you expect top-notch design. You're here to pick a car with a stunning appearance and well-functioning motor. Well, wouldn't you expect the facility to be as state-of-the-art as the machine you're purchasing from it? That's where our newest facility comes into play. Top of the line, best of its kind. And we're finally ready to share it all with you!
Brand-New Showroom
Med Center Mazda has been serving Birmingham since 1988, and one thing that sets us apart is that we are ahead of the game, always changing and growing to be better. A good example of that? Our brand new, premium showroom facility that we could not be more proud of.
"Mazda has evolved as a brand, making some of the most beautiful and technologically advanced vehicles in the world," said Joe Kaye, general manager at Med Center Mazda. "It was Mazda's evolution as a brand and our commitment to our customers that lead us to our newly appointed, state of the art facility."
Mazda Premium
The Mazda brand is all about premium at a great price, and this showroom perfectly represents that. Between the design and the luxury, you will feel as if you've been transported. Though we are still located in Pelham, you will feel like you are in another world.
You might also like: Impress Your Guests With Halloween-Themed Treats
The Best For a Reason
Like we mentioned earlier, our new showroom reflects the quality of our vehicles. If we have piqued your interest and you're ready to see what all of the hype is about, come let us show you just how incredible this experience is. We make it our goal to make sure everyone feels welcomed and invited because our job is to make you feel comfortable regardless of the choice you make.
We have a huge array of new and pre-owned vehicles that are calling your name and look forward to having the opportunity to help you find your perfect car. The car-buying experience just got better!