Come And Get Your Picture With Santa And Farm Animals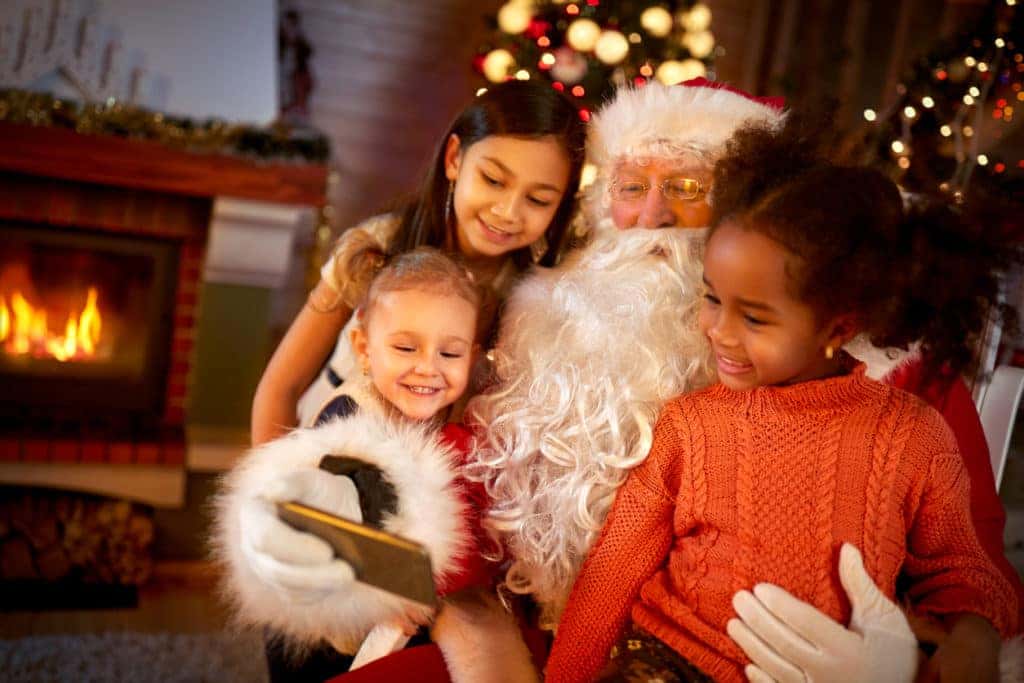 Christmas is coming soon which means Santa is making his rounds to various locations before getting ready to visit each home on the night before Christmas! While his elves are busy making toys and keeping Santa's Shop organized and on schedule, Santa continues to meet children across the world during special appearances. If you're ready to see Santa, why not make an event of it? Enjoy a unique experience when Santa comes to the farm. Get your picture made with Santa and farm animals today!
More Info About The Event
Santa's coming to the farm! You'll find Santa at Oak Mountain State Park on Saturday, December 15 from 10:00 a.m. to 12:00 p.m. Santa will be visiting the goats in the barn, wishing them a great holiday season too! At the event, there will also be small Christmas ornament crafts for children to create and take home. Make a special creation for yourself or to give as a gift!
The farm animals have their own wishlist on an angel tree, so be sure to pick an ornament to keep. View the list and stop by later to bring by the requested gifts. The farm animals wish to have a great Christmas as well, so help them out this year! During your visit, there will be many goodies and treats from one of our favorite vendors. Some of the things you can enjoy include:
Hot Coffee
Hot Chocolate
Cappuccino
Pies
Cookies
Corn Dogs
Fried Oreos
Macaroons
Cannolis
Brownies
You might also like: Feel The Need For Speed At Autobahn Indoor Speedway
While in Pelham, Alabama
While you're in the Pelham area, don't forget to stop by Med Center Mazda. At our dealership, we offer a large selection of vehicles for you to choose from. We understand that drivers have specific needs and wants when it comes to selecting a new ride. That's why we always try to offer a large, diverse stock for you to choose from.
In addition to this, we happily provide countless deals and specials for you to take advantage of. Our deals are only for a limited time, however. The prices you see on our site today could be gone tomorrow, so don't miss your chance to save big with our dealership. Don't miss out on the special offers! Come see us soon!
We are conveniently located at 80 Drivers Way, Pelham, AL 35124 which means residents of Hoover, Helena, and Wine Ridge are just a short drive away. Once you arrive, our friendly team members will be more than happy to show you around, fill you in on our specials, and let you take a test drive. After all, the best way to get acquainted with your dream ride is to get behind the wheel. We look forward to seeing you soon.