Practice Spring Cleaning With Your Glove Box!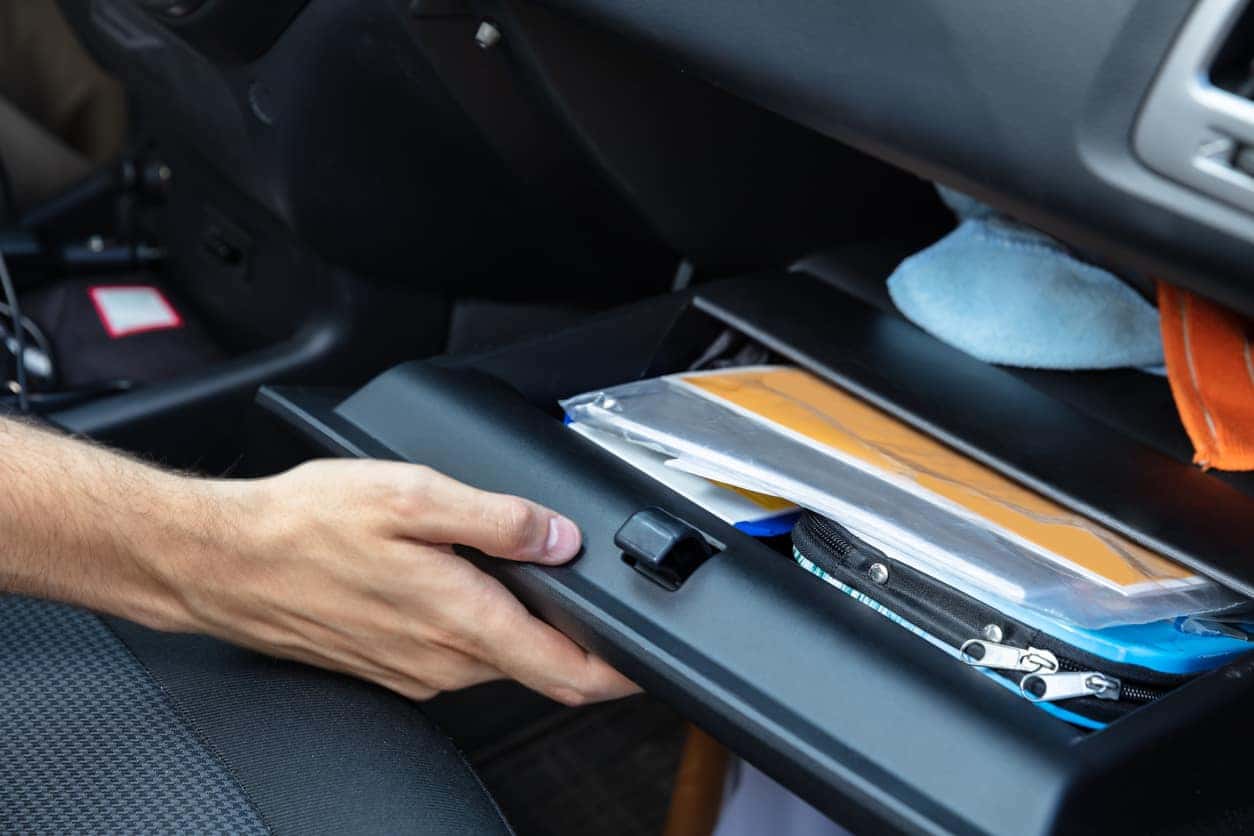 If you've already tackled all of the spring cleaning projects inside your home (go, you!) why not tackle some inside your car, too? If you've ever struggled to close your glove box because it's so full, or have struggled to find the right documents when you need them, this is the perfect project for you. Plus, it'll only take a few minutes to complete.
Remove Everything
To start the organizing process, you'll first want to take everything out of your glove box – ever paper, drive-thru napkin, pen, and penny should be removed. When you can see exactly what has accumulated in your glove box over the years, you'll be able to better decide what should stay and what can be tossed.
Make Three Piles
After everything has been removed, make three piles of items:
Keep – This pile should only contain the essentials such as your registration, insurance card, manuals, and items such as sunglasses, a tire pressure tool, spare change, hand sanitizer/wipes, and a spare phone charger.
Store Elsewhere – Service records, a first-aid kit, and jumper cables are perfect examples of items you definitely need but can store elsewhere. Try scanning your repair records and storing them digitally on your computer, and moving items like a first aid kit and cables to your trunk.
Trash – Old mints, spare napkins, random papers, and anything else you don't really need can be thrown away.
Clean The Glove Box
Before you put your essential items back into your glove box, be sure to give everything a thorough wipe down. A sanitizing wet wipe followed by a sweep with a dry paper towel should remove any dust and grime that's accumulated.
You might also like: Grab Some Italian Food In Birmingham
Return The Essentials
Now that you've organized and cleaned out your glove box, it's time to return those essentials we mentioned earlier. If you'd like to be extra organized, you can group your items into categories and put them inside folders or small boxes. For example, any important documents can be paper clipped together and stored in a manilla folder for easy access; spare change can reside in a plastic baggie or coin purse, and you can gather loose pens, sunglasses, and chargers into a small bag so they're easily found.