Tee Off This Summer At The Ballantrae Golf Course In Pelham, AL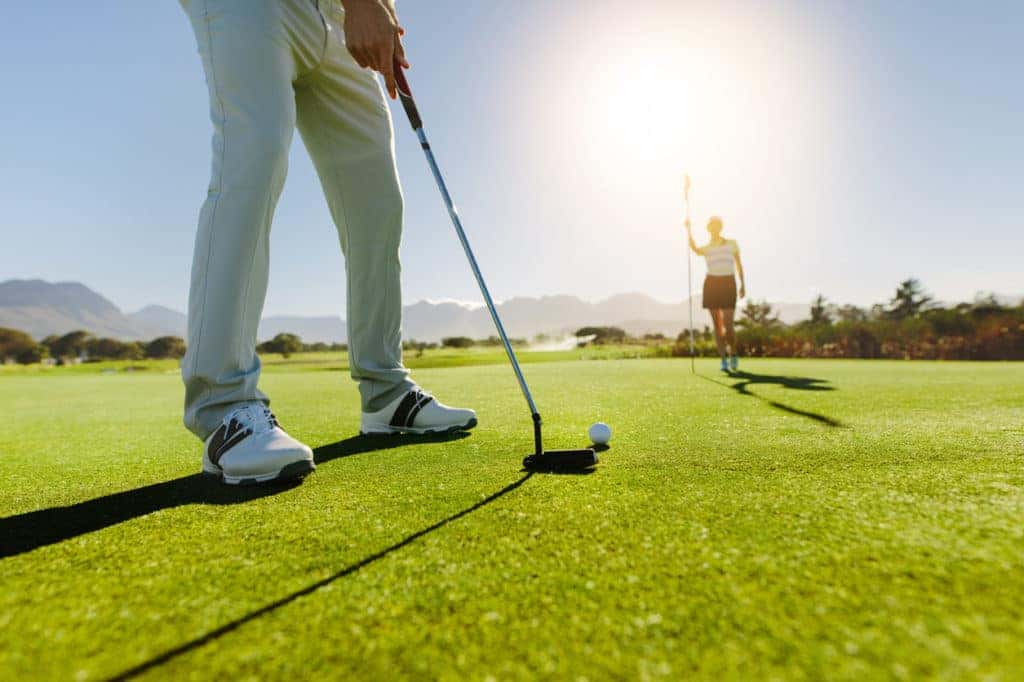 Beginner and expert golfers alike travel far and wide to visit the Ballantrae Golf Course. With its uniquely designed course and beautiful scenery, the Ballantrae Golf Course is definitely the course you should visit the next time you're feeling the urge to tee off! Located within the Ballantrae neighborhood in the Pelham/Alabaster area, this course is conveniently located just five minutes east of I-65.
About the Ballantrae Golf Course
Just a short drive off I-65, you'll find the gorgeous and well-kept Ballantrae Golf Course. This course was designed by the internationally renowned golf course architect, Bob Cupp. With spectacular views along the entire course, this is one game that is sure to be more than enjoyable. Known as a "fast, fun, and friendly" public golf course, it features 18-championship holes within one of Pelham's most challenging courses.  This golf club has won many awards including "The Best New Affordable Public Golf Course" by Golf Digest, and "Top 50 Courses for Women" by Golf for Women Magazine.
While you may come for the golf, there's also a restaurant onsite with delectable food. After you get done with a round of golf, head to Birmingham's Fireside Grill where you can relax, enjoy a drink and some lunch or dinner. Along with a fully stocked bar, they offer a range of dishes, along with a seating area for you to watch your favorite sports team. The Fireside Grill is simply a great place to hang out when you're not ready to return to reality after a relaxing game of golf.
Get Golf Ready at Ballantrae
Coming up on June 23 is the Get Golf Ready! event at Ballantrae. While partnering up with the PGA of America, Ballantrae is hosting a golfing program for beginner golfers, as well as those that are looking to brush up or advance their skills. You'll not only learn about new techniques, but you'll do so in a comfortable, relaxing, and fun atmosphere. Registration is only $80, which includes five sessions, and all the range balls and clubs you need. Just be sure to register by June 21!
You might also like: 10 Things To Do At Oak Mountain State Park
Tee up at Ballantrae in Pelham, AL, Today
Grab your golf clubs and your golfing buddies and head to the Ballantrae Golf Course today. You can even go ahead and book your tee time online five days in advance if you're not a member, and 12 days in advance if you're already a member. Either way, this will a course you'll want to return to again and again.
Pack up your golf gear and head to the Ballantrae Golf Course in Pelham, AL, in your new Mazda from Med Center Mazda! We'll help you find the Mazda model that will fit all your gear and your golfing buddies!